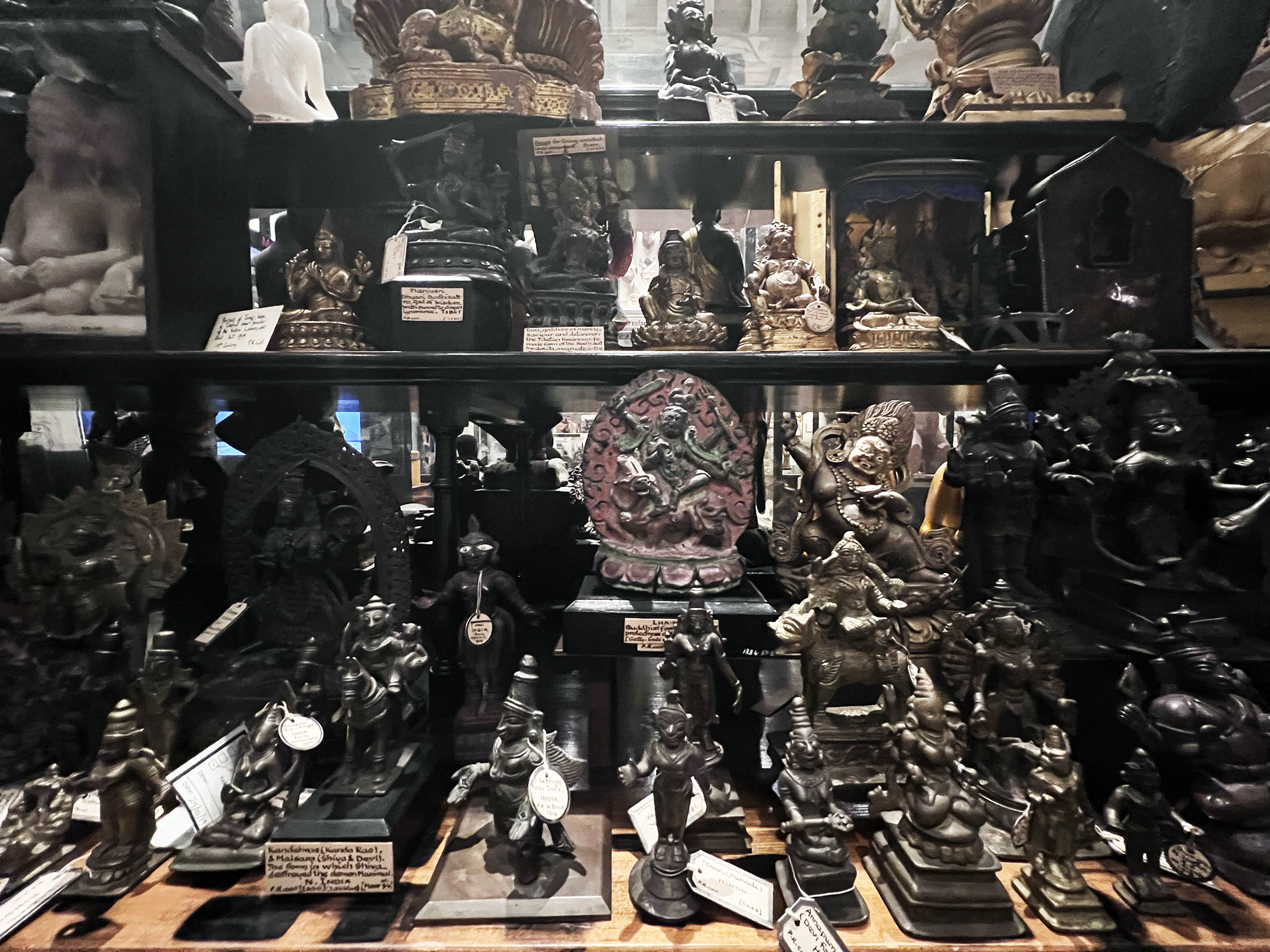 Tsa-tsa
Votive object representing Palden Lhamo,
a wrathful goddess of Tibet Buddhism, Tibet
PRM 1884.59.31 Case C. 123.A
Made of painted clay, the power of this large votive object (or tsa-tsa in Tibetan) is indicated by a hole in the back where Buddhist prayers printed on paper would have been inserted. Two perforations through the object also suggest that it was once attached to a portable shrine or an amulet box to give protection to its owner.
An old museum label on the reverse identifies the figure depicted as the female Hindu deity Kali, but the front of the item shows the wrathful Tibetan protector goddess Palden Lhamo. She is seen riding her horse through a sea of blood and brandishing weapons in her four hands. With these implements, she is thought to be able to destroy negative forces, such as ignorance and greed. Palden Lhamo's spirit is said to reside in the Lhamo La-tso lake, one of the most significant sites of pilgrimage and revelation in Tibet. Clues to the location of future reincarnations of Dalai Lamas are searched for on its surface and Tibetans believe that Palden Lhamo protects the Dalai Lama wherever he goes.
This object featured in the video artwork 'Presence and Absence' by Marina Abramović.
It is one of seven objects you can read about that was part of the exhibition trail on the ground floor of the museum.